Stuff Portrait Friday: OCD
Yes, it's that time again!
Kristine
asked us to bring our obsessions and compulsions into the glaring light of the blogging public. Onward to the looney bin.....
1. Hello, my name is MMC, and I am a habitual organizer....
Here is just one example of the sickness I have. Open any drawer, closet, cupboard, and you will find similar examples. If things aren't organized I start to drool and have tics. It's really not pretty.....but my drawers are.
2. Hello, my name is MMC, and I obsess about what my children eat.(We were out when they ate dinner last night, so I had to dig up an old picture.)
I know that when they leave my control my perfect angels will consume all manner of fiber-deficient, partially-hydrogented, carcinogenic, nutritionally-void swill, so I consider it my duty to do my best to give them a good foundation in what healthy eating is all about.
3. Hello, my name is MMC, and the BABY MONITOR gives me anxiety.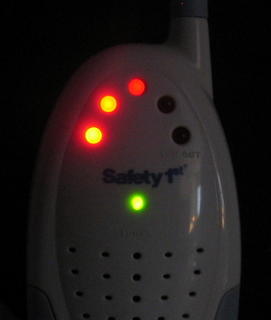 You know you've been there. You wake up in the middle of the night, it's dark and all is quiet.....or so you thought. You look over to the monitor and see those evil red orbs glowing, if only for an instant. You hear that tiny rustle and then a soft sigh. Your heartbeat quickens, and your mind races down the road of
what-the-rest-of-the-night-and-all-day-tomorrow-will-be-like-if-that-child-wakes-up-and-I-have-to-go-in-there.
I can't get back to sleep until I feel certain that the kids are asleep also.
So what's your issue? Be sure to go check out Kristine's OCDs and tell her if you played. It's quite therapeutic.....now if you'll excuse me, the monitor is lit up like a Christmas tree, I have to go fix the organic scrambled eggs, whole wheat toast, and non-GMO fresh fruit for breakfast, and then I have a full morning of restoring order to the office supply drawer. Happy Friday!